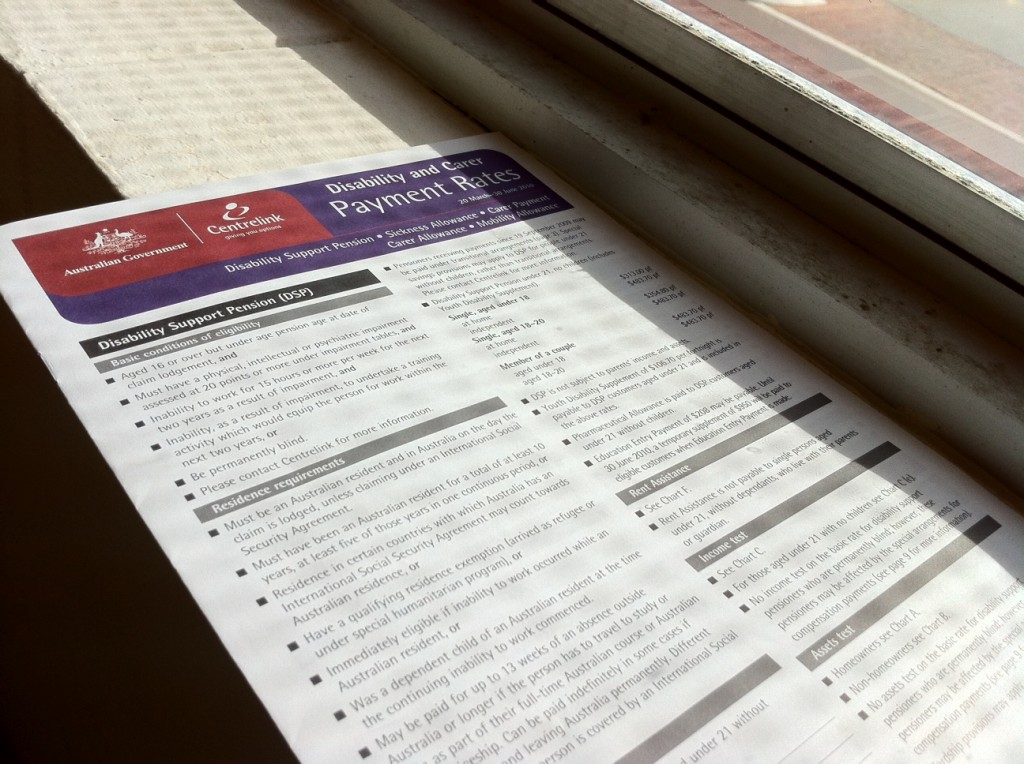 The Federal Government has announced new reform to the current Disability Support Pensions (DSP) participation requirements. These new reforms will allow an individual on the DSP to work up to 30 hours a week without their pension being suspended or cancelled. This will be double the amount of hours under the current limitations.  This new reform provides the opportunity for individuals to increase their hours of work throughout the week without it affecting many of the benefits of the DSP including the health care card.
The Herald Sun today reported; "The Government estimates it will encourage 4000 more people to start work and about 3900 more to increase their hours…" The minimum of 8 hours a week of work remains for recipients under the age of 35 to receive the DSP.
The 'extra hours' reform inevitably acknowledges the growth and the need to work for people who identify has having a disability.  However, the question regarding support and flexibility must now be considered. What further training and education is needed? What support is being offered to the employer?   How flexible is this system?
Sneska Ilikj believes, "It's not just simply assisting individuals to acquire a job, giving them a uniform and then a check list – they need to be supported so that this process is sustainable and also enjoyable. Employers also need support to do this in an efficient and professional way as without this support the incentives to hire individuals with a disability would be more negative than positive (Disability Advocate- MIDLAS)." 
The MIDLAS Disability Advocacy Service offers assistance to individuals who are seeking to either re-enter or gain additional employment. . If you are seeking more information or assistance, please call us on (08)9250 2123 or leave a message on our website: www.midlas.org.au