About Midlas
Midlas is a not for profit community organisation, with Public Benevolent Institution, and Deductible Gift Recipient status (this means we are a registered charity and any donation to us over $2 is tax deductible). We are also accredited as a community legal centre with the National Association of Community Legal Centres. Midlas offers a range of free services for our eligible clients, including disability advocacy, financial counselling, tenancy advocacy, legal service, emergency relief and an information and referral service.
Midlas is governed by an elected Board of Management. The Chief Executive Officer, Gaelle Gouillou, oversees the day-to-day management of Midlas and works together with staff members, directors  and volunteers to provide clients with a quality client centred service.
Midlas acknowledges that we are working in Whadjuk country and pay respect to Elders and Noongar people, past and present.
The Organisation
Our Mission
We  partner with individuals and organisations to promote independence, strength and wellbeing in our community through support, advocacy, and education.
Our Vision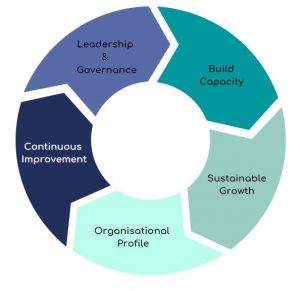 Our Values
Caring for People
This is at the heart of all we do, central to our drive and motivation.
Developing Partnerships
We form partnerships with both individuals and with other organisations to maximise our reach and impact.
Supporting our Community
We go out into the community to inform, educate and raise awareness to enable people to address social issues before they reach crisis.
Annual Reports
2018 PDF

Submissions and Publications
Midlas Family Violence Submission
2019-2020 Pre-budget Submission PDF
Elder Abuse and the role of the Community Legal Centre PDF
Youth With Disability Forum Report 2017 PDF
Policies and Procedures
Midlas Policy and Procedures follow the National Association of Community Legal Centre guidelines and meet the National Standards for Disability Services. Developing and meeting Midlas policies and procedures is the responsibility of the Chief Executive Officer, the Principal Solicitor and the Policy committee, all policies must meet final approval from the Midlas Board.
Disability Access and Inclusion Plan  PDF
Midlas Cultural Safety Plan PDF
Midlas External Feedback and Complaints Policy PDF