One of our Financial Counsellors, recently received an alarming phone call!!  An eastern states number delivered a threatening, robotic message:
"I am calling from the ATO where there has been a lawsuit lodged against you. Call me back on 03 5294 0158 now or we will issue a warrant for arrest against your name."
Or do what our Financial Counsellor did and roll your eyes so hard you spontaneously turn blonde.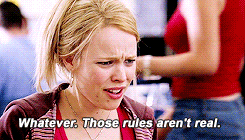 What to do if you get a similar call from the "ATO"
This call is a scam – and it's going around a lot right now. Be aware, and talk to your friends and family about it.
Be the cool kid who knows to:
Note the content of the message, the number it's calling from or talks abour and the date and time of day when you got it.
Report the incident to SCAMwatch
How to tell it's not the ATO
While the ATO will rarely contact you by phone it's usually only after they've sent you several letters. They will never threaten arrest.
They also won't:
Ask for payment via things like gift cards or other prepaid cards
Ask for money before they give you your tax refund; or
Stay on the phone while you go make a payment at a store, the post office or bank
If you're ever in doubt about the legitimacy of a call, hang up immediately 0 you won't get in trouble – and contact the real ATO on 1800 008 540 to ask. You can keep up-to-date about the latest ATO scams here.
Have you been scammed?
If you've already been scammed by an ATO impersonator or another type scam report it and follow this advice to reduce any damage caused and protect you in the future. If you sent money via bank transfer or credit card payment, advise your bank to cancel it ASAP. If it was a while ago see a free Financial Counsellor about whether there might be ways to get some of that money back by calling us on 08 9250 2123 to make an appointment.