Midlas is holding a free forum for youth with disability on Thursday the 6th of April 2017 from 5.30pm to 7.30pm . Midlas would like to bring youth with disability together to discuss and collaborate on:
The big issues
Your thoughts on how services and organisations can engage with you to lead a better life.
The value and power of self-advocacy.
To be held at the Midland Town Hall (312 Great Eastern Highway, Midland WA).
Please register by the 3rd April 2017:
WEBSITE: https://www.eventbrite.com.au/e/youth-with-disability-forum-tickets-32221705990
EMAIL: megan.butt@midlas.org.au
PHONE: 08 9250 2123
If you have any accessibility requirements, please contact Megan Butt on 08 9250 2123 or by email megan.butt@midlas.org.au
Midlas Mission: We partner with individuals and organisations to promote independence, strength and wellbeing in our community through support, advocacy and education.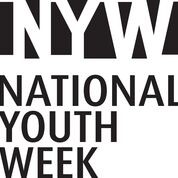 [Image Description: National Youth Week Logo]
An Australian, State, Territory and Local Government Initiative.