On 25 November, MIDLAS with its partners and the community came together to participate in a march around Midland to raise awareness in stamping out violence against women.
The event was a success with various organisations participating in particular Relationships Australia, CentreCare, Midland Women's Health Care Place, Department of Child Protection Midland and Midland Police Station. These organisations along with numerous members of the community led a visually and audibly notable march along the streets of central Midland which garnered much attention from the public. Various businesses in the Midland area showed their support for White Ribbon Day by proudly displaying the White Ribbon Day Logo on their windows.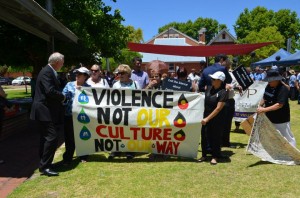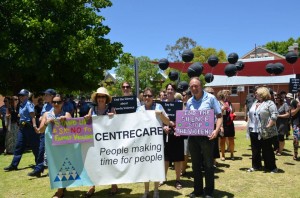 The march was followed by a Welcome to Country by Dr Richard Walley and with speeches from The Commissioner of Police Midland, Angela Rider, Paul Kerrin, the White Ribbon Day Committee and an inspiring original poem from a survivor of domestic violence.  A sausage sizzle lunch with an opportunity to mingle was a perfect ending to this event.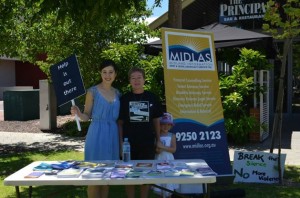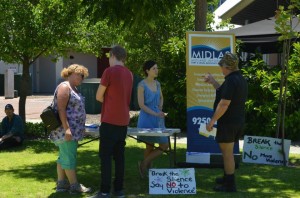 A big thank you to the fellow members of the committee for the success of this year's White Ribbon Day event.
Relationships Australia
Women's Health Care Place
CentreCare
Midland Police Station
MIDLAS
We anticipate next year's event will be even more of a greater success.