One of the first things our Financial Counsellors explain is that they are not Financial Planners.
Financial Counsellors cannot give you financial advice or help you plan for retirement, investment or wealth. Financial Counsellors are confidential and non-judgemental professionals whose job it is to help you improve awareness and gain control of your finances. This may be through information on your options (including loss of income, debt and more), support to take action and advocacy for those who cannot advocate for themselves.  If you feel like this would help you, please call Midlas on 9250 2123 and book an appointment with a Financial Counsellor .
Generally, Financial Counsellors cannot help with business/company debt but may be able to point you in the right direction if you're at a loss. Financial Counsellors may also be able to assist as part of a holistic service when other matters are impacting your life – such as illness or death in the family, disabilities or separation.
If you have significant assets or commercial loans, can generally meet all your expenses and/or are looking to expand/re-invest/get some advice, head on over to MoneySmart's Financial Advice Toolkit for guidance on finding a registered Financial Planner and how to prepare for your meeting so that you get the most out of your time and your money.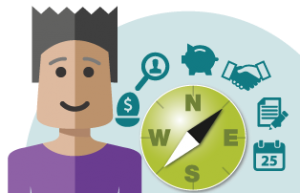 Midlas Mission: We partner with individuals and organisations to promote independence, strength and wellbeing in our community through support, advocacy and education.