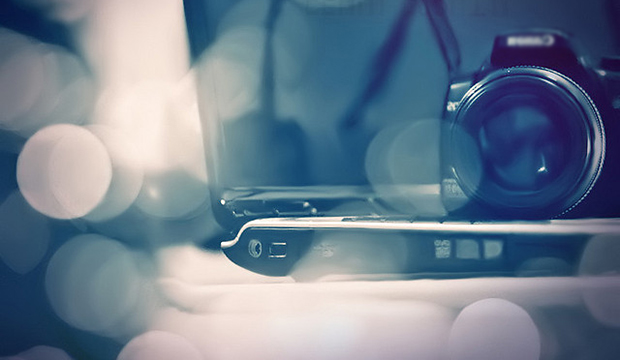 So you've heard the rumors, been to the conferences, been impressed yet skeptical about the latest viral marketing campaign and may even have let the youngest member of your team open up a Facebook page!!!  Now is the time to realign your goals, set a strategy in place and begin to establish a well supported and integrated social media strategy for 2014.
As the online market becomes flooded with new platforms, greater accessibility and broader functionality, it is crucial for the Not-for-Profit to find an effective pathway through the maze that social media has created to deliver and provide better and more efficient services to their clients and the community.
We have provided 5 key points for you to enhance your service delivery in the online environment below.   MIDLAS Media, provides the NFP sector individualized consultation, training and education on engagement in the online environment.  Our dedicated team have all contributed to showcase the top 5 areas for you to concentrate on as we begin 2014.
1. What is the opposition doing?
Effective social media practice involves being social!!! It may sound a little ridiculous but the whole idea around social media is a forum to communicate and interact with other people, companies, ideas, etc. Make it a regular task to look through your twitter feed, or read an article posted on Facebook.
By creating time to interact with this medium you are serving multiple purposes.
a), you are engaging with your client base and networks, and b), analysing and observing how other individuals and organisations use social media to enhance service delivery, market their product, tell their story, etc.  There's no need to reinvent the wheel, make note and customize for your needs.
2. Make the time to measure
To receive bang for your buck, it is imperative to track and analyze the effectiveness of your strategy.  Make the time, weekly or monthly to monitor the use of your online engagement; recording and reporting key milestones and tracking your progress.
Showcase and report more than just likes and followers on your various platforms.  If you only track this type of metric, you fail to measure the true capacity and reach that social media can provide your organisation. Instead, track conversations, reach, engagement, influences etc.
One of the metrics we use at MIDLAS is to identify the importance of the online conversations we are engaged in.   Who is the user also engaged in conversation with? What is there reach? How influential are they? Have we added value to our service/community/idea?
3. Be realistic with your goals
If you are just starting out or have been at this game for a while, it is so easy to be caught up in trying to achieve virality rather than setting realistic and achievable goals are actually possible and within reach.  It's important to remember, just because Redbull has a world wide Facebook audience of over 42 million, doesn't mean that you must also reach this target to be effective online.
Set short and long term goals that clearly meet some of the aims of your strategic plan. Identify how social media can meet service deliverables and achieve the broader goals and vision of your organisation.
4. Plan not to fail
Although setting up a company Facebook page is simple in function and application, the reality of maintaining and effectively using this medium as an effective company tool is quite the opposite.
A 'social calendar' is a list of events and key dates throughout the year that are important to your organisation that you can; comment on, post messages, write blogs, post pictures, etc about.  Using your 'social calendar ' allows you to manage the resources required for an effective social media strategy.
5. Marshal your troops
The greatest lesson learnt during my time at MIDLAS is to generate 'buy in' from your staff.  The greater and broader the participation, the better your rewards and results will be.  Find the time to educate your team about the various social media platforms you use.  Provide opportunities for all members of staff to provide information to be posted and shared online.
The experience your customers receive when they visit your premises for an appointment must somehow be replicated in the online environment.  To achieve this goal, your staff and their knowledge must be intrinsically linked to your online presence.
For more information about developing a more effective and sustainable online strategy visit www.midlasmedia.org.au.  MIDLAS Media provides a comprehensive online communication service, empowering not for profit (NFP) organisation throughout Western Australia to connect with their; clients, networks, funding bodies and the wider community