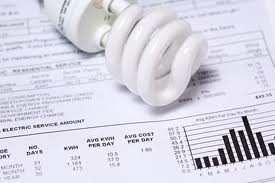 It is fair to say that the majority of West Australians are feeling the pinch of increases to electricity, gas and water prices over the past few years. Not only have we experienced growing utility prices, we have also seen price rises for; groceries, fuel, rent, and the majority of other living expenses.
For a growing number of West Australians the increases in cost of living have meant many face a daily struggle to meet the needs of their families. Within the services of Midland Information Debt & Legal Advocacy Service Inc (MIDLAS) it has become evident to MIDLAS staff that families are struggling to make ends meet.  Many individuals are faced with having to make the decision of whether to pay their weekly rent or to put food on the table. The consequences of theses decisions can be disastrous.
A study on the impact of increases to utility prices is currently underway and we are encouraging the MIDLAS community to take part.  We need to find ways to communicate the impact of family hardship as a result of rising utility prices or they will continue to escalate and create further social isolation within our communities.
The survey can be found by clicking on the following link: http://www.householdenergyuse.com/home.php If you are needing assistance in filling the survey out, we encourage you to make contact with MIDLAS through leaving a message on our website: www.midlas.org.au/contacts or leaving us a personal message on our Facebook page: www.facebook.com/MIDLASinc
MIDLAS empowers disadvantaged and vulnerable people within our community who are experiencing distress by providing them with free services and confidential; information, options, referral and support s they can navigate barriers to achieve a better way of life.