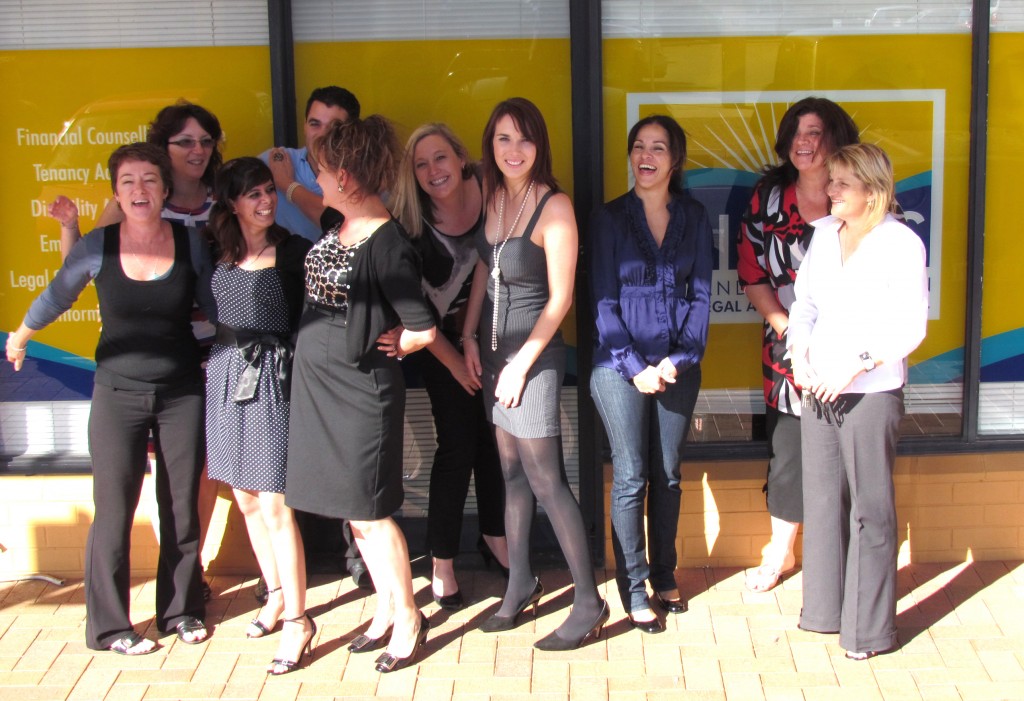 Well it's that t ime of year again, when shopping centres are splitting at the seams, uncle John is preparing his infamous prawn dish, and Dad has been ordered several times by his wife to mow the lawn before the family comes around.  Yes it's Christmas and just around the corner New Years.
It has been an incredibly exciting year at MIDLAS this year and now is as good as any time to share with you exactly how our year has panned out.  Like any good sermon, lecture, debrief or examination, here are my 3 moments of greatness/excitement experienced at MIDLAS this year.
1. We moved premises!!!  This may not seem very exciting to you; but for our team it has meant all our services and staff could live under the one roof.  The holistic services that we offer can now be accessed by our clients at the same time and location.  It has also meant that our different departments can continue to work cohesively together as one unit to fulfill our mission of empowering disadvantaged and vulnerable people in our community.
2. The Social Media bandwagon!!! If you are reading this , then you may well know that Social Media, with all it's flaws is not simply a craze that will pass away as quickly as the yo-yo!!  MIDLAS has jumped into engaging with Social Media this year for the first time with incredible success.  We are engaging with clients, staff, networks, funding bodies and the wider community; by providing relevant and up to date content that is freely and easily accessible.
We have been really excited by the progress we have made and look forward to venturing deeper into the Social Media world next year.  Watch this space for MIDLAS' new videos on our YouTube channel: www.youtube.com/user/MIDLASmedia
3. Our awesome new staff & Volunteers!!  We have been very fortunate this year to welcome new staff to the MIDLAS team. A big thankyou to these new staff who have brought their personalities, experience and passions to the team: Kalem, Sneska, Jessica, and Astrid.
A special mention must be made of the incredible volunteers that have so graciously provided their time to MIDLAS throughout the year to assist us in providing our free service to the North East of Perth.  We are so very thankful and in gratitude to our numerous volunteers. If you would like to volunteer your time at MIDLAS please leave us a message on our website contact page: www.midlas.org.au/contacts
Please note that the MIDLAS offices will be unattended from Midday Friday, 23rd of Dec through to the 3rd of Jan 2012.  If you are in need of immediate assistance please use the following phone numbers: Police 131 444 or Lifeline 13 11 44.  You can also leave us a message on Facebook or twitter and we will respond in the new year: http://www.facebook.com/MIDLASinc or @MIDLAS1.
Best wishes
Craig