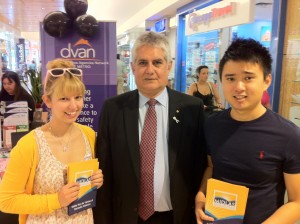 Today MIDLAS celebrates the incredible role that volunteers play in our organisation. We are privileged to have many students and community members give up their valuable time to support the work MIDLAS does.
"Today is a day to celebrate the amazing contribution of the untapped resources that our incredible volunteers provide.  MIDLAS wishes to thank; Brian, Keeley, Hanwen,  Ilaria, Hague, Bella and Analisa for their generosity, patience and willingness to empower the disadvantaged and vulnerable members of our community (Julia Burch Executive Officer MIDLAS)."
Today as we reflect on the valuable contribution volunteers make to our communities we encourage you to become involved in what ever shape or form you are able to.
International Volunteer Day IVD was established by the United Nations General Assembly in 1985. IVD is now celebrated worldwide with thousands of volunteers involved in a range of IVD initiatives including clean-up campaigns, conferences, exhibitions, morning teas and many other activities all aimed to highlight the role of volunteers in their communities.  If you would life to find out more information on how you can become involved in IVD, please visit the following website: http://bit.ly/t8tTr1
If you are searching for an opportunity to volunteer, please contact our team by clicking on any of the links below.
Or give us a call on: (08)9250 2123