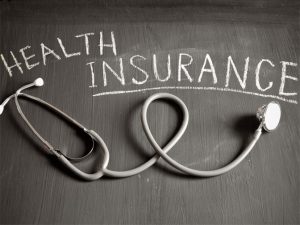 You've probably already read this post  about whether Health Insurance is worth it for you. If not, check it out! Health Insurance is a personal decision that can depend on several factors including pre-existing conditions, children, your income and your budget.
"But what about Extras?" I hear you fret. "Sure, the public system will catch me in a crisis but dental work and ambulance aren't cheap!"
Good point, nameless faceless reader! Even an unnecessary ambulance called for you by a nervous nelly can set you back over $900 and is not covered by the public system in WA. The good news is that you don't have to get health cover to be protected! Look for 'Ambulance Only' cover that provides for emergency and non-emergency transport. It should only cost around $50-$80 per year, depending on the cover provider and type.
When it comes to Dental (or non-PBS medication, physiotherapy, podiatry, psychiatry or hearing aids), you may be satisfied by 'extras only' cover. These don't tend to be advertised much as the big bucks for insurance companies is often in the hospital cover.  Shop around! If you expect to have a particular need, research what sort of costs you will be looking at and compare those costs to the advertised limits. There's no point paying insurance if it will only cover 10% of an expected cost. Also pay attention to the list of exceptions – many funds may sound great on the surface but in reality only offer cover for the cheapest of procedures.

Under Medicare you can be treated as a public patient in a public hospital, at no charge, by a doctor appointed by the hospital. You cannot choose your own doctor and you may not have a choice about when you are admitted to hospital. This is intended for emergency and necessary treatment only, not 'cosmetic' or elective treatment.
When you visit a doctor outside a hospital, Medicare will reimburse 100% of the Medicare Benefits Schedule (MBS) fee for a general practitioner and 85% of the MBS fee for a specialist. If your does (bulk billing), you will not have to pay anything.
Medicare does not cover:
Examinations for life insurance, superannuation or memberships;
Ambulance calls;
Most dental examinations and treatment (some approved surgical procedures are covered),
Most physiotherapy, occupational therapy, speech therapy, eye therapy, chiropractic services, podiatry or psychology services (some mental illness professional sessions are covered if referred by a GP);
Acupuncture (unless part of a doctor's consultation),
Glasses and contact lenses,
Hearing aids and other appliances.
Home nursing.
Hopefully, this has somewhat de-mystified the line between public and private health care.
At the end of the day, whether you go public or private, what's important is that you know exactly what you're entitled to and exactly what you're paying for.
 Midlas Mission: We partner with individuals and organisations to promote independence, strength and wellbeing in our community through support, advocacy and education.