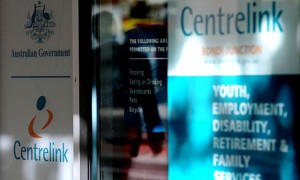 Are you receiving, applying or recently been refused a Disability Support Pension (DSP)? The system has changed as of July 2012 and the ramifications of these changes are beginning to cause affect to many some Centrelink customers.
Previously the DSP was a 'conditional point' system; the greater your needs the higher your individual needs score. The system now has a focus on function rather than condition specific; how your conditions are affecting your capacity to function after the condition is fully established. This means you can have two separate conditions relating to the same impairment of function.
All conditions MUST be FULLY DIAGNOSED, FULLY STABALISED and FULLY TREATED and unlikely to significantly improve within the next two years. For a condition to be considered, a medical report by a specialist in the field must be provided.
The Midland Information Debt and Legal Advocacy Service (MIDLAS), and in particular the Disability Service has come across several clients who previously were receiving a DSP but due to the changes in the points system are no longer eligible. In some of these cases the client's were not being treated by a specialist; for example treatment by a Psychologist instead of a Clinical Psychologist, a GP instead of a Psychiatrist this has contributed to termination of payments. It is important to ensure that your condition has been diagnosed and treated by a specialist.
What can you do if a DSP rejected? You can lodge an appeal with Centrelink; if this appeal is unsuccessful you can appeal to the Social Security Appeals Tribunal, if this is unsuccessful to the Administrative Appeal Tribunal to have the decision reviewed. You can reapply if all else fails. There is no limit to the number of times you can reapply however the key questions to consider are;
• Is the condition FULLY DIAGNOSED?
• Is the condition FULLY STABALISED? and
• Is the condition FULLY TREATED?
MIDLAS aims to empower disadvantaged and vulnerable people within our community who are experiencing distress by providing them with free services and confidential information, options, referral and support so they can navigate barriers to achieve a better way of life. If you need assistance with your DSP application make an appointment by calling MIDLAS on (08) 9250 2123 or visit our website www.midlas.org.au to find out more information.