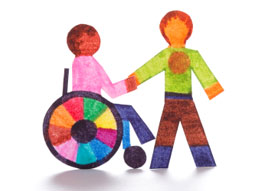 On 12 December 2014 the Australian Government announced changes to the claim process for some Disability Support Pension (DSP) claims.
This may affect:
People under 35 years of age (from 1 January 2015)
All new DSP claimants (from 1 July 2015)
Treating Doctor Report
This will no longer be required as part of the DSP process from 1 January if you are under 35 years of age. It will no longer be required for all other claimants as of 1 July. You will need to provide current medical evidence about your disability to Centrelink instead.
This medical evidence can include:
compensation reports
details of any current or planned treatment from your treating health professional
hospital or outpatient records
medical history report
medical imaging reports
reports from your operations
physical examination report
rehabilitation reports
specialist medical reports
Job Capacity Assessments
You will still be referred for a Job Capacity Assessment (JCA) unless told otherwise by Centrelink. The JCA will be used to determine eligibility for DSP and whether you can work, how much you can work and what help may be needed to assist you to find and keep a job.
An assessor will then use a set of impairment tables (which can be located at http://www.comlaw.gov.au/Details/F2011L02716 ) to assign you an impairment rating.
To be eligible for DSP you must:
Be assigned a rating of 20 or more
Provide evidence to show that your medical condition/s prevent you from working more than 15 hours per week and/or being trained for other employment through an education course or training.
Conditions need to be considered fully diagnosed, treated and stabilised
Disability Medical Assessment
Following a JCA, you may be referred for a face-to-face Disability Medical Assessment with a government-contracted doctor. This doctor will not be your usual doctor or specialist. The doctor will review your medical evidence to confirm:
your diagnosis is supported by the evidence
your condition is fully diagnosed, treated and stabilised
your condition is permanent for the purpose of DSP qualification, and
the impairment rating assigned by the JCA using the Impairment Tables is supported by the evidence
There is no cost to you for this assessment and not all claimants will be asked to complete one.
By 1 July 2015 all claims will use this process.
For any assistance with applying for DSP or to have assistance appealing a DSP decision, please contact Midlas on 9250 2123.
Midlas Mission: We partner with individuals and organisations to promote independence, strength and wellbeing in our community through support advocacy and education.