One of my clients asked me the other day: "What's this thing I saw on Facebook? Something about 'get 80% of your debt waived'? Can you help me do that?"
My first thought was that it was just another Facebook scam – promising the impossible in order to get you to click on something you shouldn't, infesting your computer with spyware at best and stealing your money or identity at worst.
Actually, it was a legitimate advertisement from one of very many Debt Management Companies.
What are Debt Management Companies?
Essentially, a Debt Management Company is a for-profit business that performs a service for a price. They are perfectly legal but due to the fact that their primary customer base are people in financial hardship, it's often the case their clients are too desperate for help to read the fine print or look for other options – such as the same or similar services provided for free by Financial Counsellors.
You've probably seen or heard an advertisement for the very many businesses offering to 'help' you. They may assist you to make a budget, apply to get outdated or incorrect credit listings removed, apply for hardship variations, enter into Part IXs or bankruptcy or help you manage your money by taking all your income, paying your bills and themselves a cut before giving you an allowance to live on.
It must be stressed that Debt Management Companies are generally legitimate businesses charging a (large)  fee for services rendered – or sometimes simply attempted –  but those businesses make big money out of people struggling to put food on the table.
Whenever you see an ad talking about 'fixing bad credit' or 'making  X% of your debt go away' or even 'help with budgeting', just think to yourself: How did they pay for this ad I'm seeing? If they're making money off of me, can I trust them to make the best decision for me, or for them? And most importantly of all:
Is there another option?
Do-It-Yourself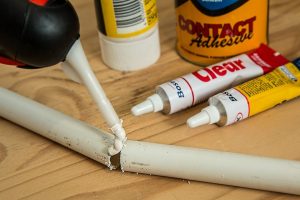 'You don't know what you don't know' and many people don't know just how easy it is to do the things that some services ask for $2,000 upfront for.
For example: By law, you are entitled to one free credit report per year. Simply contact one or more of the following agencies (as some debts may be listed with only one) and ask for your free report which will show you what prospective lenders will see with a casual check.
 Veda Advantage – veda.com.au – 1300 762 207
Dun and Bradstreet – dnb.com.au – 13 23 33
Experian – experian.com.au – 1300 783 684
Incorrect or out of date listings can be changed for free simply by asking. Minor errors can be fixed by the above companies and anything they can't sort out should be taken to whoever provided the related credit. If there is a dispute over whether a listing is incorrect or out of date, you also have the option of approaching an Ombudsman, all of which is 100% free to do, see a free Financial Counsellor for more information or go to https://www.moneysmart.gov.au/tools-and-resources/publications/factsheet-your-credit-report .
Information on and in some cases advocacy for hardship variations can be sourced for free from any Financial Counsellor, either from Midlas' staff – 9250 2123 – or from the National Debt Helpline – 1800 007 007. Applying for hardship can be as simple as a phone call or letter. Providing evidence can sound scary but is often as simple as providing a copy of your payslip, budget, bank statement or medical/related documents – nothing a paid service wouldn't ask you for and then charge you for emailing to your creditor. Sample letters and information can be found at www.debtselfhelp.org.au , a resource for consumers created by the national peak body for Financial Counsellors.
Both Part IXs and Bankruptcy can be initiated by yourself with no need for a managing company. The procedure for Bankruptcy is relatively simple and although a Part IX (an Act of Bankruptcy) is more complex, both may be strongly recommended to you by a company that makes a profit by managing such things. Before considering either of these two options, always seek independent information and alternatives.
As a last resort, you may be able to access your Superannuation under certain strict requirements but be cautious of companies offering to help you do that for a fee as well. Seek free, independent information first!
What else can I do?
Go see a Financial Counsellor.
If you're in or around the Perth Metro Area, you can  book an appointment with a free, independent, confidential  Financial Counsellor.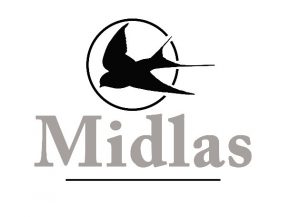 Midlas is part of the Financial Counselling Network and if we're full, we can refer you to any of our partner agencies in the Perth Metro area.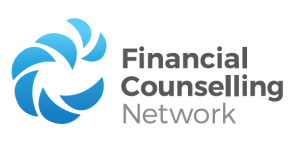 Alternatively, you can call the National Debt Helpline on 1800 007 007 for free over-the phone information and options or referral to a free service near you.
Western Australia: http://www.financialcounsellors.org/public/locations/
Australia-Wide: https://www.financialcounsellingaustralia.org.au/Corporate/Find-a-Counsellor
Midlas Financial Counsellors can assess your financial situation, provide a range of tailored information and options, provide advocacy in some circumstances and assist you in getting back on track for no cost, ever.
To make an appointment to see a Financial Counsellor, call us on 9250 2123.
 Midlas Mission: We partner with individuals and organisations to promote independence, strength and wellbeing in our community through support, advocacy and education.