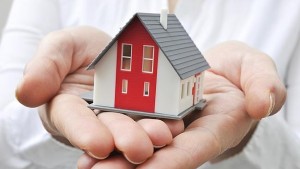 The Midlas Tenancy Service assists a significant number of clients who have difficulties in getting their bond money returned. Bond money is like a security deposit you pay the owner, landlord or real estate agent, in law called the " lessor ". It can be used at the end of the tenancy to pay for any costs that you may have incurred.  The exception is where the weekly rent is more than $1200. The bond is always equal to 4 weeks rent. If you have pets there is a separate pet bond, currently $260.
Bond Administrator
All bond money must be lodged with the Bond Administrator within 14 days. The Bond Administrator is located within the Department of Commerce. Tenants will sign a Bond Lodgement form that has details of the rental property and the amount of money involved.
Disagreement
If there are disagreements about deductions from bonds at the end of a tenancy the first step is to see if the situation can be solved by discussion and negotiation with the lessor.  If that is not possible then the matter will usually end up going to court.
Property Condition Reports
If you are going to court you will need evidence to back up what you are saying. It is vitally important for tenants to be aware of what they should do to minimise any potential problems especially if you have to go to court.
When moving into a property you should be provided with a property condition report which needs to be completed within 14 days. It is very important that you take the time to go through the report and write down everything you don't agree with. The property report should be on a specific form that follows a standard format and they can be quite long and specific. Check to make sure everything works ( oven, hot water system, lights, air conditioners etc. ) and everything opens and closes correctly. Take photos with dates and particularly of items or areas that could be a problem later on.
Moving Out
The general rule of thumb when leaving a property is to leave it as you found it, less fair wear and tear. All properties will deteriorate to some degree over time and this is referred to as fair wear and tear , the general wearing down of carpet in common areas is a good example of this.
When you have moved out of a property the lessor must inspect the premises within 14 days and send you a final property condition report. You are allowed to attend the final inspection and it is a good idea for you to do so. You can then ask about any possible deductions.
The lessor should send you a final account detailing any deductions from the bond including receipts for any work done. If you disagree with any deductions you should write or email the
lessor stating why you disagree and attempt to negotiate a settlement. If this fails or you wish to have someone to assist you to negotiate, contact Midlas and make an appointment to see a Tenancy Advocate. The bond cannot be released unless there is agreement by both sides. Do not feel pressured to sign unless you are happy with the final account.
If there is no disagreement the tenant can sign the bond disposal form, this is called a Joint Application for Disposal of Security Bond, and the Bond Administrator will then pay out the money accordingly.
Court
Should agreement over bond deductions not be reached the matter will need to be settled in court. This is done by filling out a court form known as Form 6 Application for Disposal of Bond Money. The form is lodged at the appropriate court, the one closest to where you rent, and a fee of $26.70 is payable.
A new online resource developed by Legal Aid and the Geraldton Resource Centre in relation to court matters is available at www.legalaid.wa.gov.au/CORE – this is a really good link including videos and sample letters.
For further information or support please call Midlas on 9250 2123 to make an appointment.
We partner with individuals and organisations to promote independence, strength and wellbeing in our community through support, advocacy and education.