Superannuation has been in the news recently as more and more Australians start looking for ways to access it in times of need.
Why shouldn't I access my Super?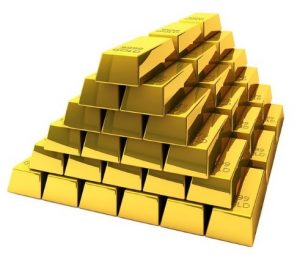 It's true that Superannuation is your money – some people don't even realise that until creditors start asking for it – but before you think about accessing it, think about this:
Over one third of all Australians over the age of 60 are living below the poverty line[i]. The current average Perth rental is $790 per fortnight while Newstart (<65 years) for a single person starts at around $470 per fortnight and the Aged Pension (currently 65-67+ years)  for a single person starts at around $790 per fortnight[ii]. Various small supplements and Rent Assistance will bump those figures a little but it should still be clear after doing your budget that this is going to cause you  hardship once you add in all your other financial commitments. Accessing your super may only be a short term fix!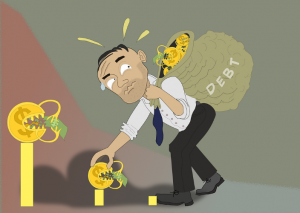 But I need help now!
We all need a little help here and there but before you dip into your Super – there may be other options.
Many credit cards, personal loans, mortgages and car loans have insurances bundled into them that you might not know you have. Whether it's insurance to cover involuntary sickness or injury or even accident or gap insurance, you may find that your debt is sizably reduced just by asking – "Do I have any insurances on this account?"
Did You Know…? Your Superannuation likely has insurance too! Death (or Life), Total & Permanent Incapacity (or lesser forms) and Salary Continuance (or Income Protection) insurance are fairly common and many funds implement them as standard. Many clients who attend Midlas are surprised to discover that they have duplicate insurances with multiple funds. Each fund is different so always call and check to see what you have and what the eligibility requirements are. Check whether you are paying twice for the same cover, this may free up some income.
What else can I do?
There are other avenues for re-working a situation other than accessing your Superannuation. For example: The law obliges creditors to consider your situation when you're in Financial Hardship and offer a range of possible variations such as reduced or stopped payments.
For utility debts, there may be grants or special arrangements that can be applied for if you are in Financial Hardship – call and ask!
What about a No-Interest-Loan? If you're on Centrelink payments and need assistance to get your car back on the road, fix or replace the fridge or even get medical/dental work done, you can call WA NILS on 13 64 57.
If none of these options are workable and your debts are very large or there is serious risk of repossession action being taken, please see a Financial Counsellor .
Okay, but how do I access my Super?
Essentially, there are two separate ways.
1: Compassionate Grounds – for the purpose of paying for medical, dental or funeral expenses for yourself or a dependant. Also can be used to pay mortgage arrears if doing so will save the property from repossession and the normal payments can be maintained moving forwards. To know more, contact Centrelink on 1300 131 060 or book in to see a Financial Counsellor.
2: Financial Hardship – not all superannuation funds offer this access reason and those that do often have different requirements related to ID, proof of debts and payment methods. What they have in common is the legal requirement for you to have been on an eligible Centrelink pension for at least 26 consecutive weeks and the amount you can access is capped at $10,000 per year, per fund, before tax. To know more, contact your Superannuation Fund or book in to see a Financial Counsellor.
If you'd like to know more or to take action yourself, head on over to http://www.debtselfhelp.org.au/ .
There you can find fact sheets, videos, links and free template letters created by the peak body for Financial Counselling Australia, for use by consumers in need. Alternatively, call 9250 2123 to book an appointment with a Financial Counsellor at Midlas or call the national helpline on 1800 007 007.
Midlas Mission: We partner with individuals and organisations to promote independence, strength and wellbeing in our community through support, advocacy and education.
[i] (Global AgeWatch Index, 2015)
[ii] (Property Market Indicators, 2016)