The event was ran in a world café style with five different tables with topics.
The topics were the following: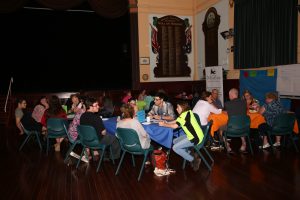 Relationships with Friends, Family and Others;
Prompting Independence;
Life after School, University or Tafe;
What Cheeses Me Off?; and
Parents/Providers Table.
The event was co-facilitated by Christina Kadmos (Calico Consulting) and Rebecca Dewar (Disability Advocate and Committee Member of Valued Lives).
|

← Previous

| | |

Next →

|