It can be shocking when you've been living and working in a country for years, hit a rough patch and only then find out that you're not technically entitled to Newstart. Forget the rent – how are you supposed to buy food?
Here's a list of information and resources for those non-citizens, non-permanent residents and non-special visa holders who can't access the Newstart safety net:
1: You may be eligible for "Special Benefits".  This is a temporary, 6-month payment from the Australian government for people who are otherwise ineligible for any other payment. It's for approximately $500pf (depending on your age, relationship and dependant status) and should never be relied upon to survive while you're looking for work – especially in a time of high unemployment.
Be careful. Those six months will fly by so if you can get the payment, put some food in your belly and sit down to work out all of your options – and save up for a crisis ticket to NZ just in case.
2: Early access of super – let's rip this bandaid off right now. Unless you're four years prior to retirement age (different to the aged pension age – go here to find out yours) or already retired, you're not going to get a cent from them under the Financial Hardship clause. That said, if you have costs related to saving your mortgaged home from repossession, medical or dental or funeral expenses for yourself or a dependant, you may be able to access it under Compassionate Grounds.  Both ways hit you with minimum 22% tax deduction and if you then take that money and use it for non-intended purposes… well, you may face repercussions if you get caught.
If you're on a temporary visa, you can normally access your Super after you have left the country and your visa has expired. Unfortunately, Kiwis only get the option to transfer that Super into a Kiwi fund. Sorry, cousins.
3: You may be eligible for a payment if you meet the requirements for:

New Zealand    https://www.workandincome.govt.nz/eligibility/
New Zealand Superannuation
Veteran's Pension
Supported Living Payment (health condition, injury, disability or totally blind)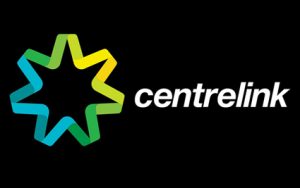 Australia  https://www.humanservices.gov.au/
Australian Age Pension
Disability Support Pension (for the severely disabled)
Carer Payment for the partner of a person who is in receipt of Disability Support Pension
If you meet the requirements for any of the above pensions and apply, you must then apply for the equivalent pension in the other country.
 More information:
You are 65+ and wanting to access your New Zealand Super
You are under 65 and want to access an eligible pension
Toll-free number for NZ Superannuation enquiries: 1800 150 479
The NZ-section of the Centrelink office: 13 16 73
If you are experiencing financial hardship or would like to discuss early-access of Superannuation or transition-to-retirement payments, book an appointment with a free Financial Counsellor by calling Midlas on 9250 2123.
If you don't live in the Midland area, you can find other Perth Metro Financial Counsellors at www.financialcounsellingnetwork.org.au or call the National Debt Helpline on 1800 007 007.
Midlas Mission: We partner with individuals and organisations to promote independence, strength and wellbeing in our community through support, advocacy and education.