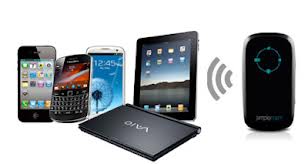 The fact of the matter is this… More Australians have and use their mobile phones more than ever before.  It is estimated more than 16.2 million mobile phones are currently in use throughout Australia (http://bit.ly/WpPwtq ).  We are also using our phones to; browse the internet, add comment on social media platforms and to download music, apps and photos.
Australians have increased our data usage by over 32% within the previous 9 months leading to dramatic increases in mobile phone bills.
The Midland Information Debt & Legal Advocacy Service Inc (MIDLAS) provides a financial counselling service to residents living in both the City of Swan and Shire of Mundaring.  On a daily basis, MIDLAS financial counsellors are being confronted with high mobile phone bills.  Coupled with higher utility bills and an increase in the cost of living, MIDLAS clients are finding it harder and harder to meet the needs of their families.
Elsie Davidson, spokeswoman for The Australian Communications Consumer Action Network states; "more than half of the population has a Smartphone. The amount of data being downloaded on mobile handsets is increasing exponentially."  The 2011 report by the TIO states there are over 29 million mobile phone subscriptions throughout Australia, outnumbering the population by 6 million: half being smart phones. "
MIDLAS financial counsellor Astrid Ferrari is concerned about the amount of large mobile phone bills current MIDLAS clients are experiencing.  "Many clients who have mobile phones and in particular smart phones are often unaware of the charges of using the internet on their phone.  Clients often express to staff that the contracts are difficult to understand and feel ill-equipped to argue their case with the telecommunication company."
Unfortunately MIDLAS clients are not alone when it comes to experiencing cost increases in mobile phone usage.  Over 4000 complaints to the telecommunications Industry Ombudsman were made in 2011 in regards to the rise in cost of mobile phone usage (Google/Ipsos (September 2011), Australia Mobile Smartphone Consumer Study) totalling more than $113 million a year written off by the telecommunications industry due to consumer debt (http://bit.ly/WpPwtq ).
MIDLAS acknowledges the problems faced by many users of their mobile phones and believes clients can put in place several measures and adopt certain practices to assist in the management of their bills.
1. Know what you're spending.  Most telecommunication companies have the capacity to view your account online.   By regularly checking how much data you have used and amount of money spent, you can wither choose to stop using your phone for the internet or simply limit the amount of time spent on your phone.
2. Speak to a financial counsellor sooner rather than later.  Unfortunately many clients seek assistance only after months of missed payments and an ever increasing amount of debt.  The sooner you can seek assistance from an experienced financial counsellor, the more options there are for a positive outcome.
3.Use the free internet that is available to you.  Through the city of Swan, City of Fremantle, City of Perth and other metro areas, users can access free Wifi through their mobile devices and tablets.  This provides you the opportunity to check emails, share comments on social media platforms and seek assistance form agencies such as MIDLAS (www.midlas.org.au ) without using allocated data from your mobile plan.
4. Know what is in your contract.  All the possible avenues of charges through your mobile devices are specified in your contract with the telecommunication company.  If you are unsure about what you are signing seek some assistance before entering into the agreed terms.
With smart phones, tablets, iPad's and the like Australian's can be connected with each other unlike ever before.  One of the traps is the costs that can be incurred.  If you are experiencing difficulty paying your bills or find that you household income is not covering your monthly expenses and live within the City of Swan or Shire of Mundaring  please contact MIDLAS on 9250 2123 or visit our website www.midlas.org.au to make an appointment today.  For those living outside these areas, visit the financial counsellors association of WA website to find your nearest centre www.financialcounsellors.org