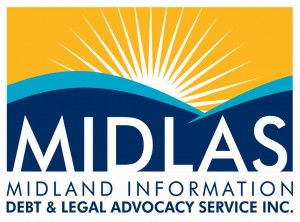 Today the Federal government announced it will join with the Australian Services Union to urge Fair Work Australia to approve the proposed increase to minimum wages throughout Australia.   The Government along with leading employers in the sector will make the application to Fair Work Australia's social and community sector equal remuneration case.
"MIDLAS totally agree and support the Federal Government's announcement.  We have seen a dramatic increase in the costs of our basics; water, food, power and gas. Over the past three years, these basics have risen at astronomical levels and are unsustainable," said MIDLAS Financial Counselling Coordinator Sally McVicar.   
A large majority of those who will be affected by this pay increase are women working in the community sector.  According to the ASU (Australian Service Union) on average Australian women earn 18% less than men. www.asu.asn.au
MIDLAS welcomes this announcement by the Gillard government and looks forward to the positive outcome we have all been waiting for.