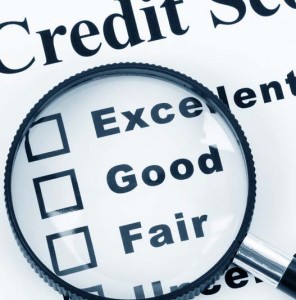 Do you miss repayments, make reduced payments or make late payments to your credit providers?
If so, the new changes introduced on 12 March 2014 to the Australian system of credit reporting may affect your credit report.  We have now moved from a 'negative' system to a 'comprehensive system' of credit reporting. The question is how will this change affect individuals? The simple answer is that a lot more information regarding an individual's credit history will be made available to credit providers who hold an Australian credit license.
The collection of repayment history information is one of the main changes. Repayment history information can be collected for the most recent 24 months of a loan. This change means that it is now more important than ever to make credit card and loan repayments on time. Although it is not compulsory, late or non-repayments can now be recorded on credit reports and made available to potential lenders if they exceed five days after the due by date. Repayment history information is not collected for utility providers or telecommunications providers. It is important to realise that if you can't make a repayment you can let the financial institution know and seek a hardship application. A hardship application is an agreed variation to a contract due to hardship and will not be listed on your credit report.
With this increase in the amount of information included in credit reports made available to lenders comes the need for all Australians to be able to readily access a copy of their credit report. An individual's ability to access their credit report is important in ensuring everything is correct. It also ensures they are given the opportunity to dispute any of the information before it is relied on too heavily by lenders.
Financial Counselling Australia has highlighted the need for free copies of credit reports to be more readily advertised and accessible. Large credit reporting agencies, such as Veda and Dun & Bradstreet must now ensure that the free option of obtaining a credit report is as available and easy to access as the fee based service.
 Changes to the credit reporting system, especially the collection of repayment history information will affect all Australians over the age of 18. MIDLAS would like to take this opportunity to inform our clients and the wider community about the impact these changes may have. If you have any queries about the changes or how you can reduce the impact that this change may have on you, call MIDLAS on 9250 2123 to make an appointment with a Financial Counsellor.
Midland Information Debt and Legal Advocacy Service (Inc) (MIDLAS) empowers disadvantaged and vulnerable people within our community who are experiencing distress by providing them with free services and confidential: information, advocacy, options, referral and support so they can achieve a better way of life. To make an appointment or to find out more information visit www.midlas.org.au or give us a call on 9250 2123.