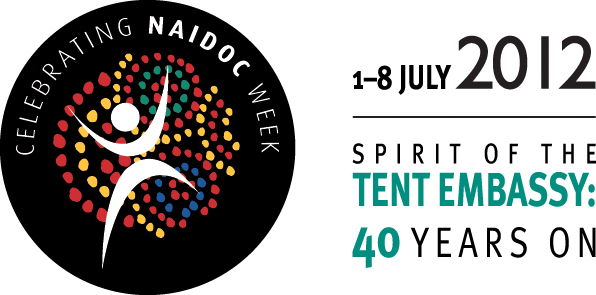 Midland Information, Debt & Legal Advocacy Inc (MIDAS) is an inclusive organisation that works with disadvantaged people from a range of backgrounds.  During NAIDOC Week (1-8 July 2012) MIDLAS is taking the opportunity to seek feedback from members of the Aboriginal and Torres Strait community.  NAIDOC week (NAIDOC stands for the National Aborigines and Islanders Day Observance Committee) provides an opportunity for all communities across Australia to unify and commemorate the contribution Indigenous people have made in developing our national identity.
Here at MIDLAS we understand that people from a wide range of backgrounds, including people from indigenous and culturally and linguistically diverse (CALD) backgrounds access our services.  Our aim is to empower disadvantaged and vulnerable people by providing free services and confidential options, referral and support so they can navigate barriers to achieve a better way of life.  It is important to us that we do this in a culturally appropriate way and we are always looking for feedback from our clients and community members on the accessibility of our service.
MIDLAS Executive Officer, Julia Burch is encouraging community members to come forward with their ideas. "Aboriginal and Torres Strait Islander people know better than anyone the best way to provide services for their community.  At MIDLAS we are keen to tap into this knowledge and further develop our programs in partnership with members of the Aboriginal and Torres Strait Islander community."
Through NAIDOC week celebrations MIDLAS Media is endeavoring to share Indigenous stories and experiences with our community through the use of social media.  If you would like to become involved in this project, please contact MIDLAS via our contact us page: www.midlas.org.au/contacts  or via the phone number provided below.
If you identify as Aboriginal or Torres Strait Islander and have ideas of changes or improvements we could make to the way we deliver services please let us know.  Feedback can be provided in a number ways including accessing our feedback forms online:  You can simply provide your comments or you may like to become a board member or a volunteer and take a hands-on approach to implementing your ideas.   Please contact us via our website (www.midlas.org.au); Facebook (www.facebook.com/MIDLASinc) or by calling our staff on (08) 9250 2123.