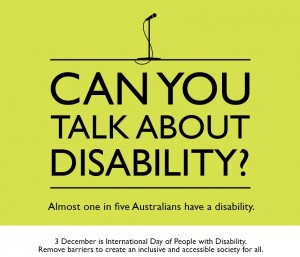 INTERNATIONAL DAY FOR PEOPLE WITH DISABILITY – The day is sanctioned by the United Nations and aims to increase awareness, understanding and acceptance for people with disabilities and to celebrate achievements of people with disabilities within the community. It is held on 3 December each year and this year MIDLAS is organising a morning tea to celebrate and to raise awareness about the day and current disability issues.
International Day for People with Disability falls within Western Australia's Disability Awareness (November 28 to December 3 2014). Disability Awareness week celebrates and recognises the commitment and contribution of individuals, organisations and governments make to improving the lives of people with disability.
There have been big changes this year with the roll out of the National Disability Insurance Scheme (NDIS) within the Perth Hills and My Way initiative within Cockburn and Kwinana (starting in 2015). Eligible participants will be able to access the Scheme and investigate individualised goals and aspirations and future supports.
Midland Information, Debt and Legal Advocacy Service Inc. (MIDLAS) provides free advocacy services through empowering and up skilling people with disability to educate people on their rights and responsibilities and ensure they are receiving the right level of care and services. MIDLAS also offer support for people seeking a review of NDIS decisions in the Administrative Appeals Tribunal. For example, if NDIS says that you are not eligible for support through the scheme, you have rights to appeal this decision and MIDLAS can assist you in the process of making an appeal.
There will be a range of local service providers within the Midland community attending the morning tea as well as current and past clients allowing people to come together to share information as well as enjoying a yummy morning tea!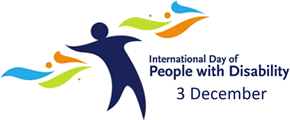 Event details: Wednesday 3rd December 2014
10am-11.30am
Middle Swan Hub Lot 574 Cockman Cross, Stratton (Swan Children and Family Centre)
Please email megan.butt@midlas.org.au to register or call (08) 9250 2123
MIDLAS Disability Advocates are available to people living with a disability in the City of Swan, Shire of Mundaring, Town of Bassendean and Shire of Mundaring to assist with a wide variety of needs.  Visit www.midlas.org.au/services/disability-service to find out more about our service and to book an appointment with Narges or Megan or call 9250 2123.