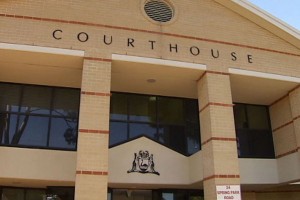 Midlas provide a tenancy advice service most Mondays at the Midland Magistrates Court. There is a small office next to the waiting room on the ground floor, If the room is not being used for video link evidence in court, the Midlas tenant advocate will be available to provide information and advice to tenants.
For many people, going to court can be quite intimidating and a nerve-racking experience. Most people have never been there before and do not know what to expect, where to go, what to do or who to ask for help. You can take a friend or a properly appointed advocate but not a lawyer – unless the landlord is a corporation or the owner is a legally qualified person. To have an appointed advocate you must complete Court Form 24.
So What Happens?
At the Midland Magistrates Court most tenancy matters are heard on Mondays starting at 9.30am.  Go through the main door and turn right and give your name to the court official so that they can mark you as being present. There is a court list posted on the wall on the right hand side of the lift. You can sit in the waiting room and the court guard will call out your name. You will then follow the guard into the conference room where your case will go before the Court Registrar. The Registrar will attempt to mediate between the two parties involved and see if agreement can be reached. The Registrar can give an assessment  regarding the merits of the case and  also  give directions for both parties .
The Registrar can only make court orders (decisions) if both sides agree. If no agreement is reached the case must be heard by a Magistrate.  If you are not satisfied with decisions of the Registrar you can request that your case go before a Magistrate. If there is no agreement in your case, or if you have asked for it to be heard in front of a Magistrate, you will then be required to go upstairs to court room 1 or court room 2. Your case may be heard by the Magistrate on that day or it may be adjourned to a later date, this will depend on how busy the court schedule is. The Magistrates Court in most instances   will only be you and the other party, the court clerk, the guard and the Magistrate in the actual court room.
Court Etiquette
You should stand when speaking to the Magistrate.
What do you call the magistrate? Address the Magistrate as 'your Honour' and the Registrar as either 'Sir' or 'Madam'.
There is no set rules on standards of dress, however, it is suggested that you wear clothes that are neat and tidy, no baseball caps, no sunglasses on the head and mobile phones switched off.
What should you take to court?
Take all your documents that are relevant to your case. These could include: your lease agreement, property condition report, photographs, and email correspondence. Be prepared and have your documents sorted in order so that you can find them easily. Photocopy documents you wish the Magistrate to see so you can easily refer to your own copy when the Magistrate is raising any issues or has any queries.
A new online resource developed by Legal Aid and the Geraldton Resource Centre in relation to court matters is available at www.legalaid.wa.gov.au/CORE – this is a really good link including videos and sample letters.